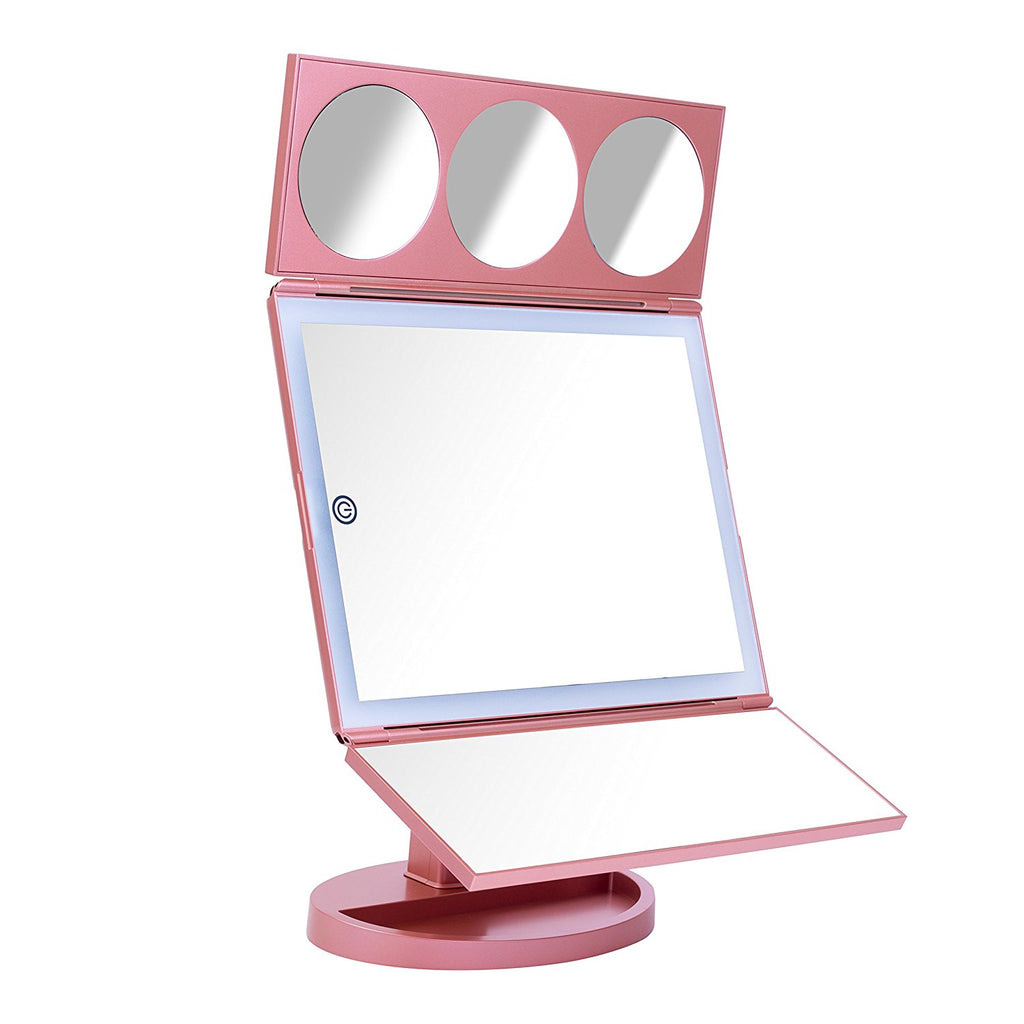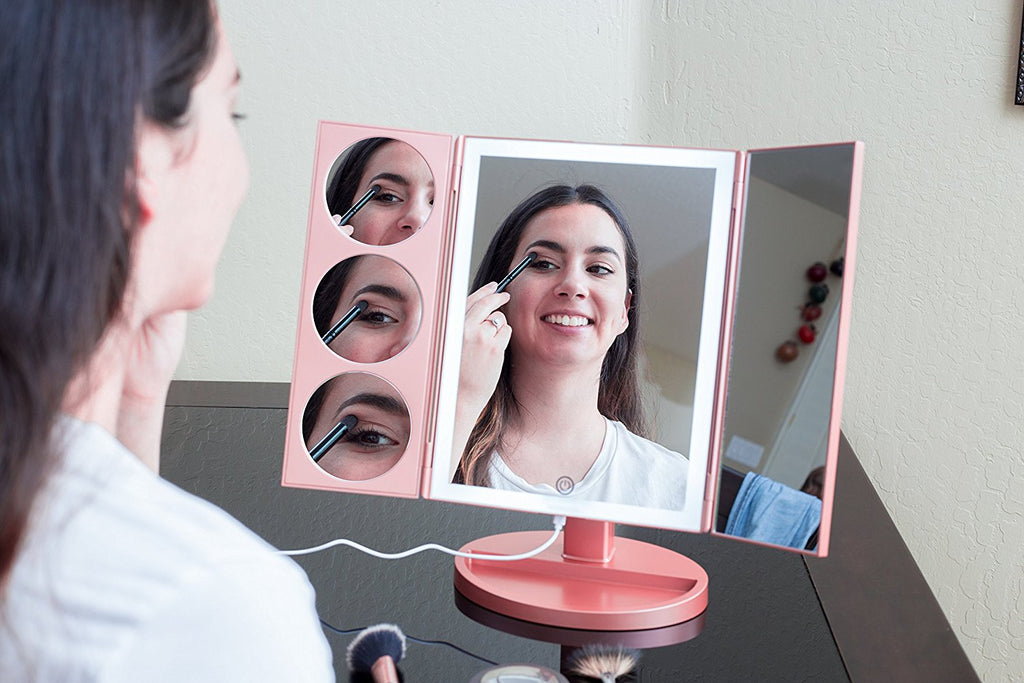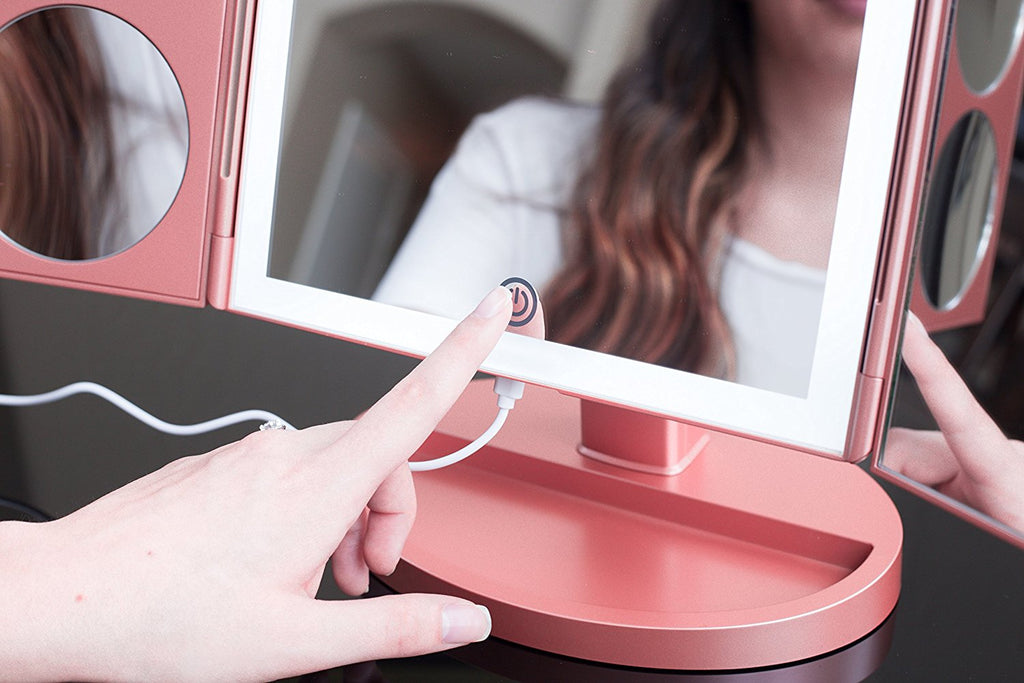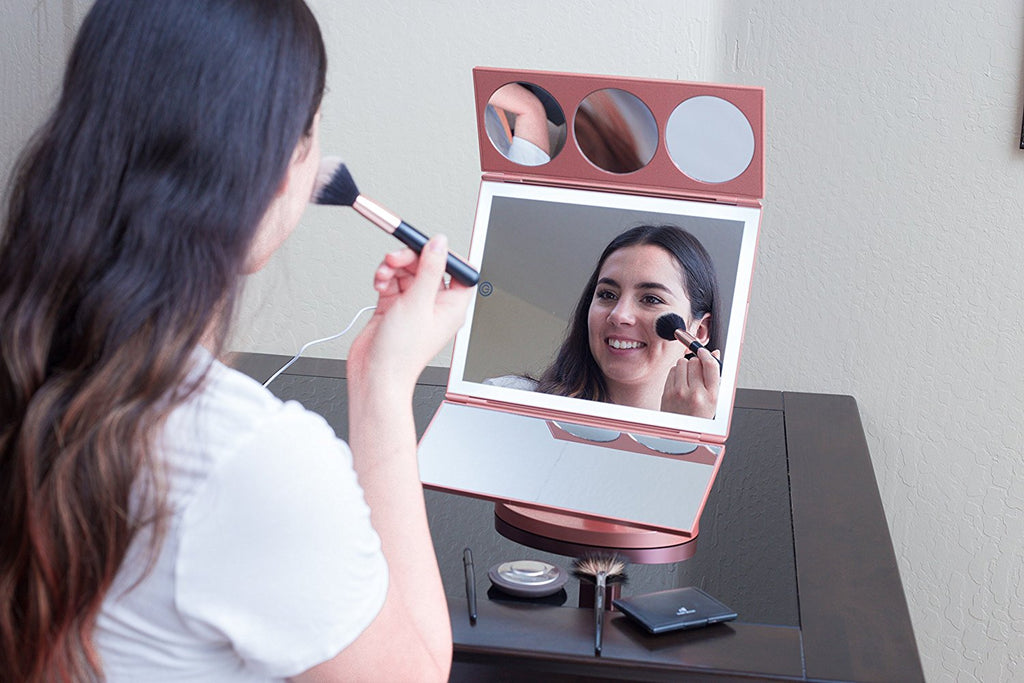 $42.99
$0.00
Mirrorvana XLarge Trifold LED Lighted Vanity Makeup Mirror with 1X, 3X, 5X and 10x Magnification in Rose Gold | Includes BONUS 6-ft (2-meter) USB Cable
#1 WAYYYYY BIGGER - Most other trifold mirrors are annoyingly small compared to this fabulously sized 2018 model. When it comes to size, there's just no comparison. (Check the images and see for yourself!)

#2 PRETTIER IN PINK - This mirror is finished in our highest quality rose gold pink coating. Pink is already pretty but our rose gold pink is just drop dead gorgeous.

#3 MORE MAGNIFYING MIRRORS - Standard 1X magnification in the center and right panels and X3, X5, X10 magnification to the left. See yourself up to ten times up close (or not!)

#4 SWIVEL UP, SWIVEL DOWN, SWIVEL LEFT, SWIVEL RIGHT - Adjust your mirror up or down, left or right until the angle is just.....right.

#5 PLUG 'N PLAY or BASIC BATTERIES - Plug in your free bonus 2-meter long USB cable or just pop in 4 AA batteries and you're off to the races. PRO TIP - use the included USB cable instead of batteries for even brighter lighting!
Makeup Mirror FAQ