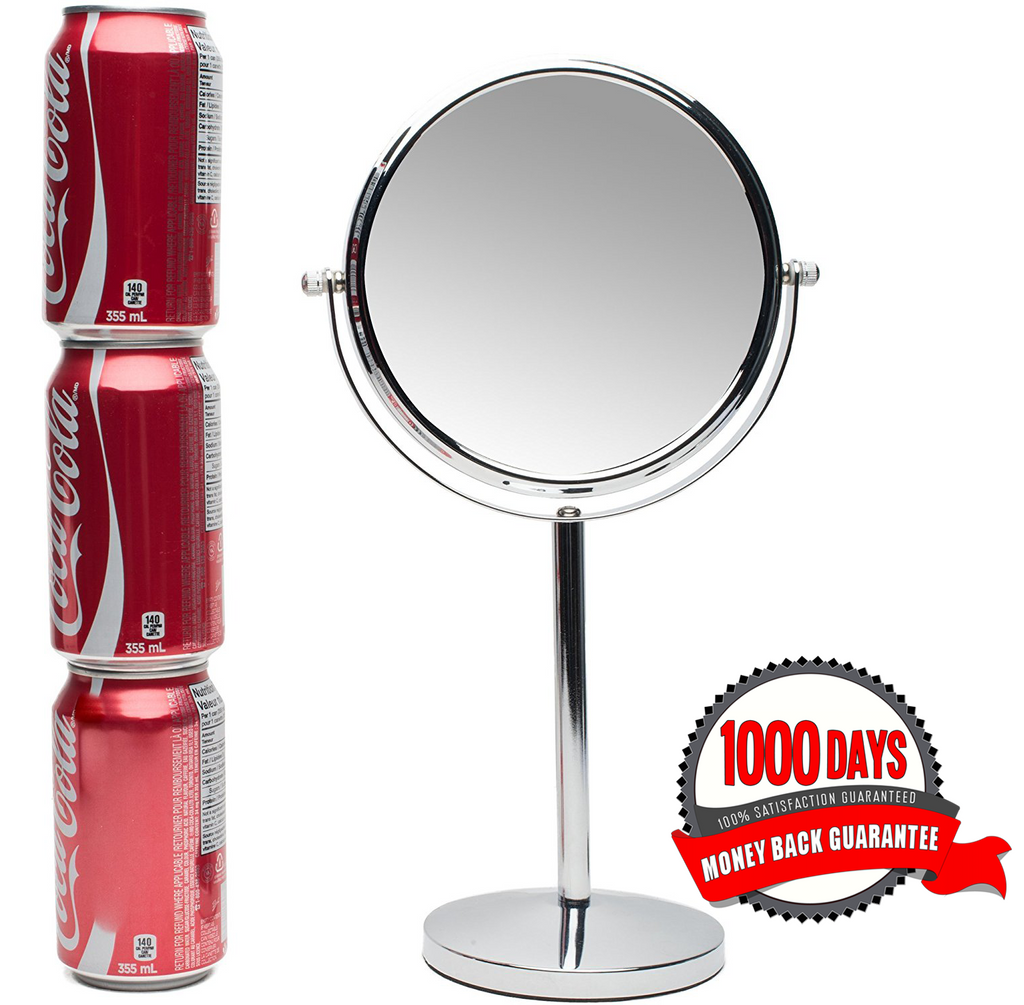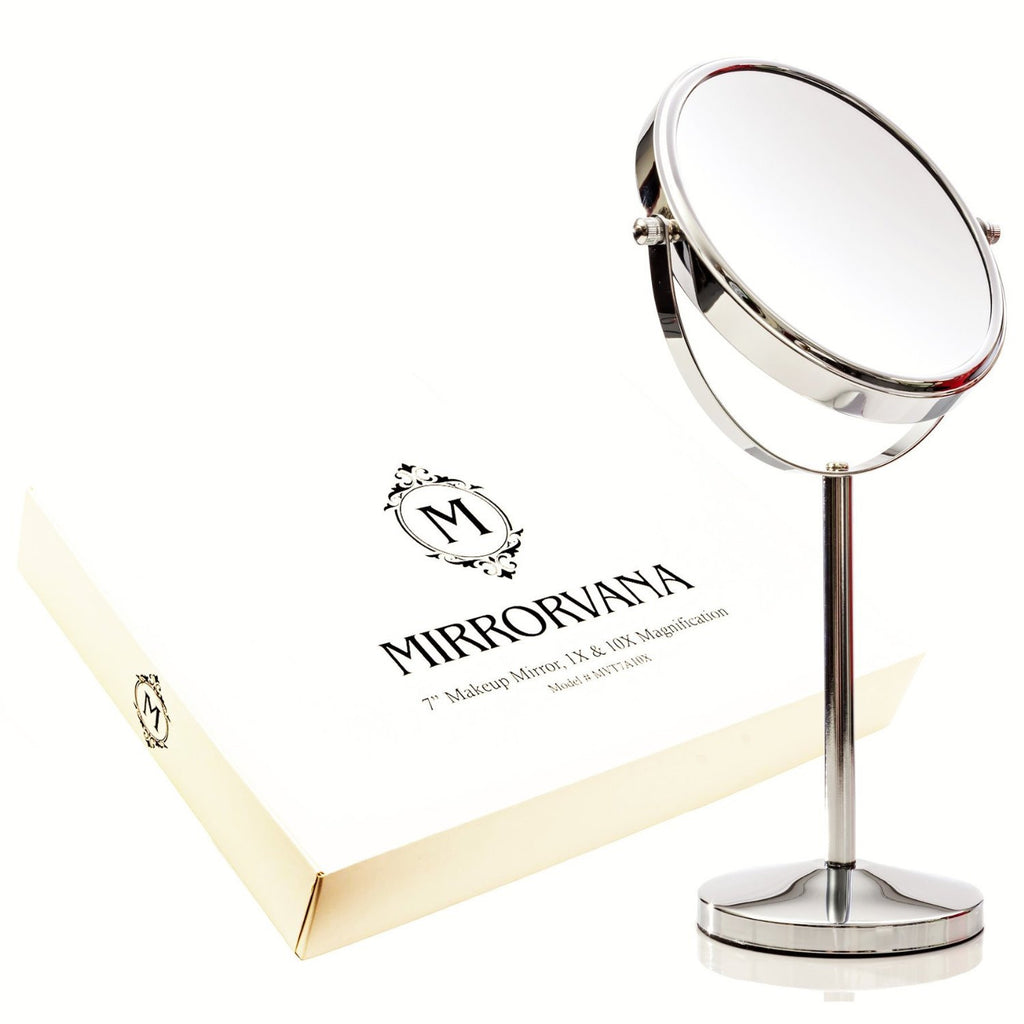 $24.99
$0.00
MIRRORVANA 10X Magnifying Makeup Mirror on Round Stand for Tabletop, Bedroom Vanity Desk and Bathroom Counter - Free Standing Double Sided 10X/1X Magnification Mirror - 7" Wide and 14" Tall (Chrome)
★ A BETTER REFLECTION – Our name isn't just a fun play on words. When enjoying the quality construction and clarity in magnification of our hard wearing mirrors, you'll know exactly what we mean! Don't waste money on less than adequate precision or risk getting a flimsy broken mirror in the mail. Give yourself professional grade beauty tools without the stress!
★ BETTER BALANCE – It's simple. If your makeup mirror doesn't hold the right angle, you can't do your makeup. With some mirrors, they begin to lose their ability to hold position, and can quickly turn into a waste of time and money. With an improved design that balances weight, beauty, and functionality, our mirrors will hold where you put them for makeup application, plucking, tweezing, flossing, shaving, and more for years to come.
★ MAGNIFY YOUR BEAUTY – Our dual sided vanity mirror is perfect for all around use. One side is designed without magnification, and the other is a full ten times close up mirror for those easy to miss details, making this a prime choice in affordable, portable beauty supplies!
★ TRAVEL READY – No matter if you're a man or woman, this compact 7" mirror with an easily detachable base is a cinch to pack and move wherever you need to be. Whether that be a quick move from your bedroom to your bathroom, or from the office to a trip out of town, this convenient beauty mirror is always at hand. best vanity makeup I have ever purchased - and I have purchase many over the years."
★ GREAT GIFT IDEA – Mirrorvana mirrors are beautifully packaged and make perfect Christmas presents. Save even more when you BUY IN BULK. Of course, your Mirrorvana mirrors are also guaranteed against defects for a full 1000 days! What more do you need? Get yours now before we run out of stock!
Makeup Mirror FAQ