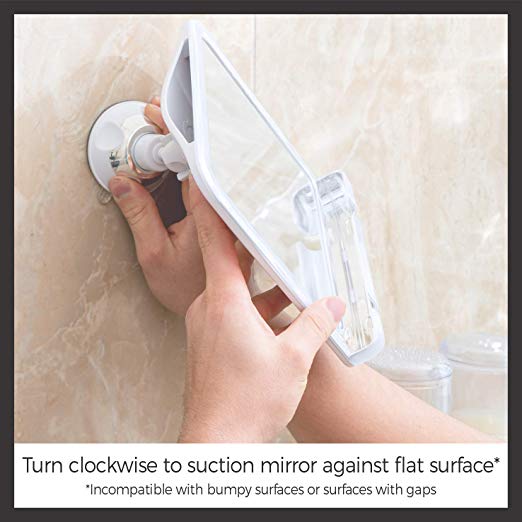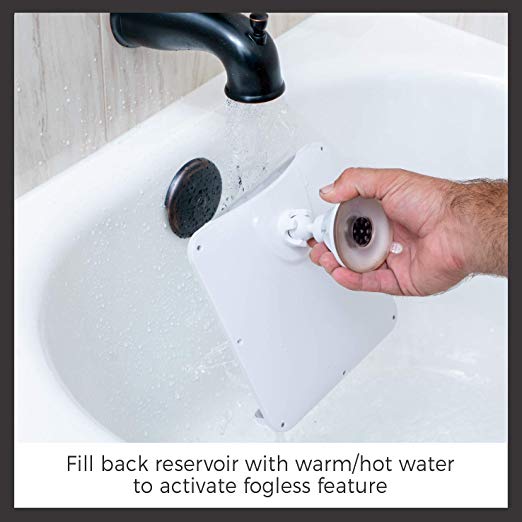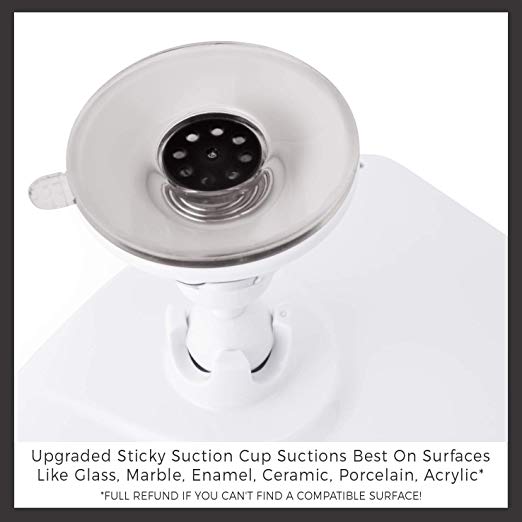 $25.99
$0.00
MIRRORVANA Fogless Shower Mirror for Shaving with Razor Holder, Strong Suction and 360° Swivel, Shatterproof and Anti Fog Design, 8-Inch x 7-Inch (White)
TRULY FOGLESS BY HOT WATER HEAT TRANSFER - Science has proven fog cannot form on surfaces hotter than itself. This mirror was ingeniously designed with this principle in mind. There's a water reservoir in the back of the mirror that you pour hot water into. What happens next is the hot water heats up the mirror's glass surface and the mirror stays fogless for as long as the water stays hot!

INSTALLATION VIA SUCTION CUP IS A CINCH - Our suction cups have been designed to work on the majority of flat and non-pororus surfaces. Install or removing the mirror is also a fast and simple process that takes less than 3 seconds. No messy hole drilling and you can use this mirror anywhere with a flat surface!

SHATTERPROOF AND LIGHT ENOUGH FOR TRAVEL - Made with 100% plastic, this mirror WILL NOT shatter in pieces even when dropped in the shower. An additional benefit is you can safely bring this with you on the road or on the plane without fear of it breaking into a million pieces along the way.

GREAT GIFT FOR GUYS - Fathers, brothers, sons, boyfriends or just guy friends will absolutely love how easy it is to shave in the shower!

1000 DAY RETURN/REFUND POLICY - If our suction is incompatible with your shower environment or you changed your mind after your purchase, no problem! Just send us an email and we'll make sure you get your money back!