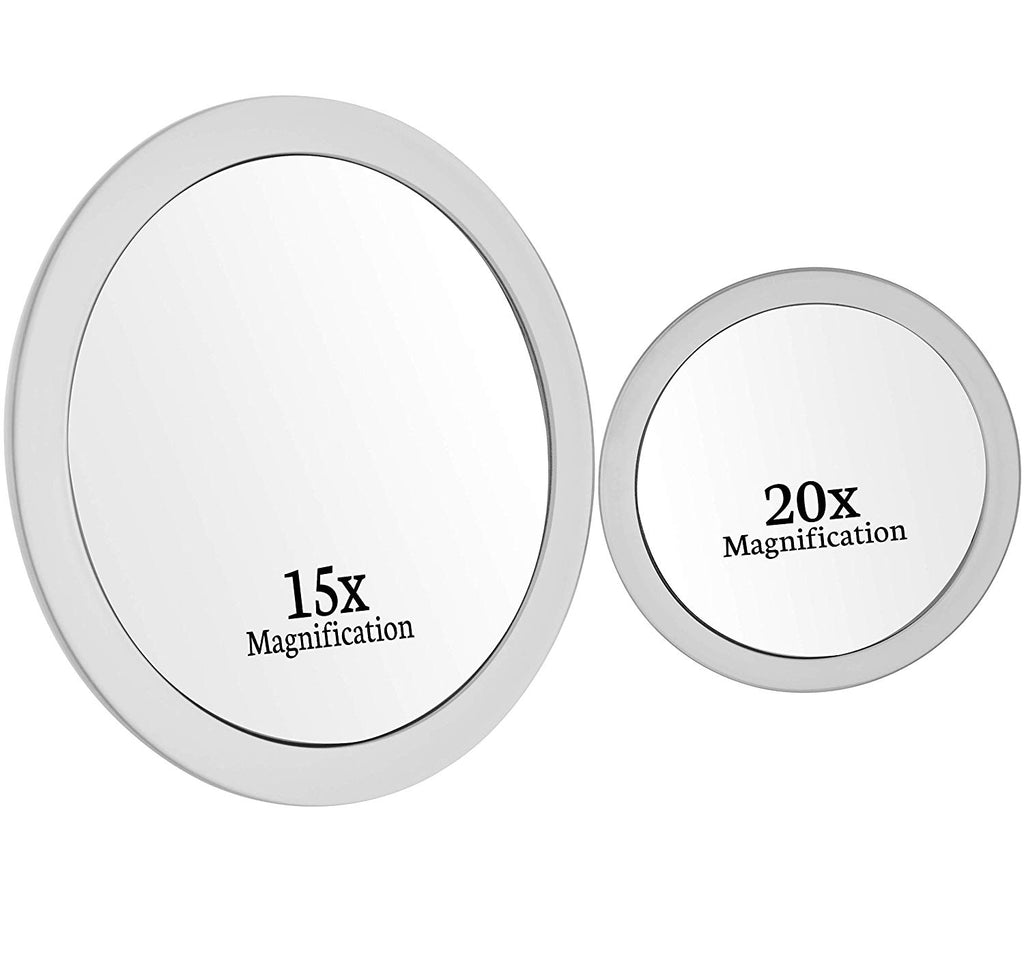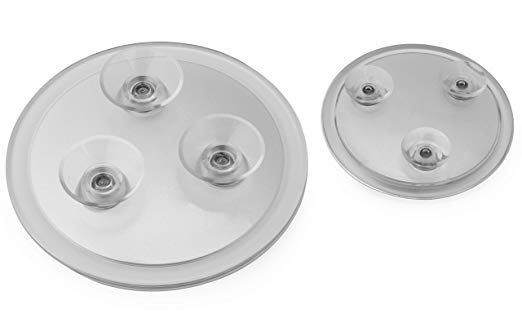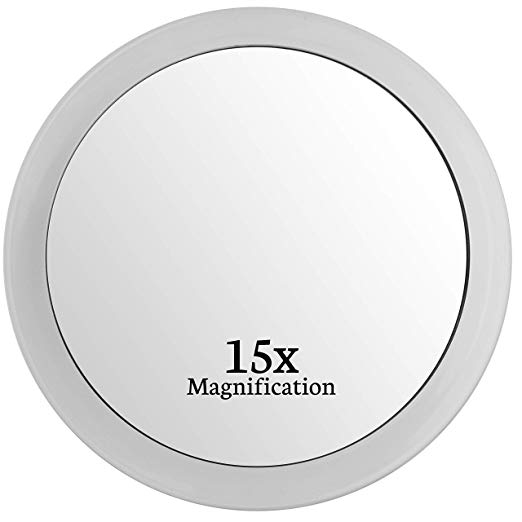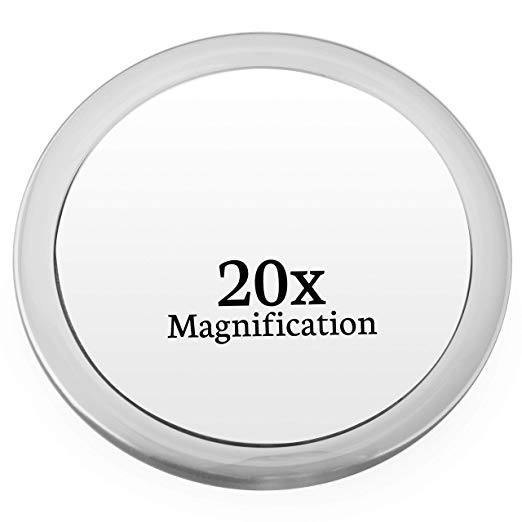 $17.99
$0.00
Mirrorvana 15X & 20X Spot Magnifying Mirror Set with Suction Cups - Compact & Travel Ready - 6-Inch & 4-Inch Diameter
2 MIRRORS FOR THE PRICE OF 1 - For the same price as our competitors, we're able to include two mirrors instead of one. How are we able to do this? Because it costs us the exact same to ship two together instead of one. The cost of shipping is a major contributor to cost but by combining and consolidating, we are able to ship efficiently compared to other brands and we pass the savings onto you in the form of including an extra bonus magnifying mirror.

VERY STRONG (15X) & EXTREMELY STRONG (20X) MAGNIFICATION - Is 15X or 20X better? You don't have to answer because you're getting BOTH with your purchase. ***Please be aware that due to the extreme magnification, you have to be a very close destination to use or your reflection will appear upside down. This is normal and expected for any ultra high magnifying mirror.

3 SUCTION CUPS FOR SECURE MOUNTING - ideal for mounting on other makeup mirrors, the 3 suction cups located on the back will ensure it stays securely in place. In fact, getting it to stick is the easy part, getting it off will require some effort.

MAKEUP APPLICATION, TWEEZING, PUTTING ON CONTACTS and REMOVING BLACKHEADS - If you're blind as a bat and can't see clearly more than 3 ft in front of you, this set of ultra high magnifying spot mirrors will make your life SOOOOO much easier.

20X magnifying mirror measures 4" // 15X magnifying mirror measures 6"