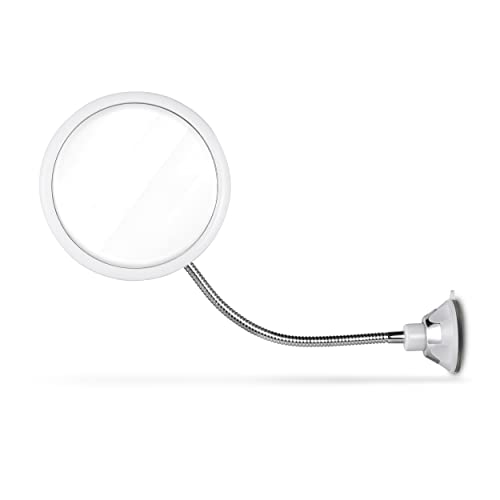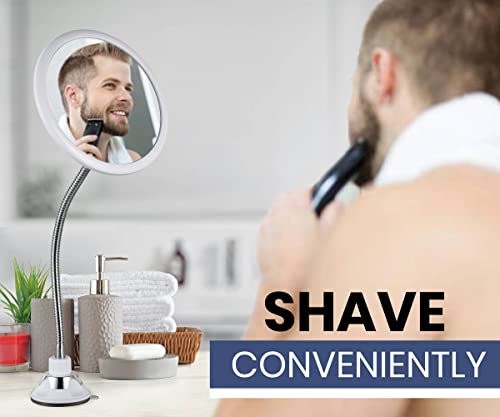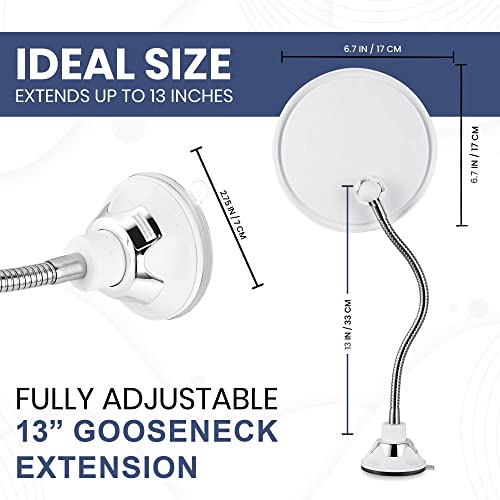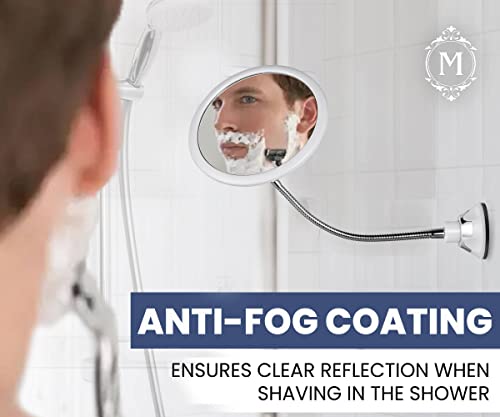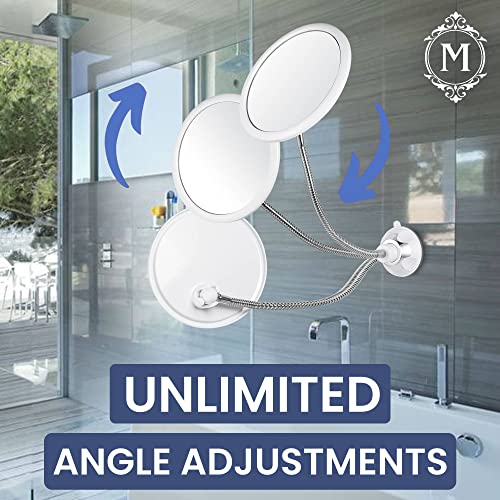 $18.49
$0.00
MIRRORVANA Flexible Round Fogless Shower Mirror for Shaving with Height Adjustable Gooseneck Extension, 360° Swivel and Upgraded Suction Cup - Shatterproof 6.7" Diameter Surface
FLEXIBLE HEIGHT ADJUSTABLE GOOSENECK THAT IS 13" LONG MEANS no more awkward positions and back strains from stooping, looming, or towering over to get a better view when shaving.

THE GOOSENECK'S 360° SWIVEL GIVES YOU EVEN MORE flexibility, allowing you to rotate the mirror in a full circle to see hard-to-reach spots, find the perfect angle just right for you, and achieve a smooth shave.

6.7" FOGLESS AND SHATTERPROOF MIRROR SURFACE MAKES IT a great choice to use in the shower. Imagine relaxing in your steamy bathroom and still having a crystal clear reflection. And getting peace of mind knowing your mirror is unbreakable and will never cause you harm.

ITS SUCTION CUP IS UPGRADED WITH LOCK MECHANISM, SO you can be sure it won't fall to the floor like other mirrors. Easy to remove when intended, impossible when not, so you can use it for years to come.

GREAT GIFT FOR GREAT father, brother, boyfriend, or guy friends. He will surely love this mirror that will offer him unparalleled flexibility, convenience, and durability — a perfect choice for all his grooming needs.