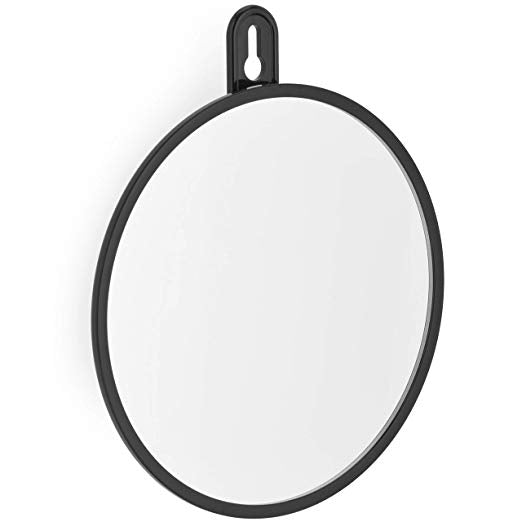 $9.99
$0.00
2019 Hanging Locker Mirror with Dual Suction Cups and Adhesive Hook, Shatterproof and Portable, 6 Inches
This product is now available for purchase on
Amazon.com
INSTALL BY 2 SUCTION-CUPS OR INCLUDED ADHESIVE HOOK - This mirror suctions flawlessly to flat and smooth metallic locker doors. In case your locker isn't compatible with suction cups, simply hang the mirror on the included adhesive hook.

SHATTERPROOF & LIGHTWEIGHT - Won't shatter if dropped and won't make your locker door unnecessarily heavy.

LOOKS GREAT ON LOCKERS - Be the envy of your classmates by decorating it with this stylish black and round locker mirror!

AFFORDABLY PRICED - For the cost of your lunch money, this mirror makes it super convenient to check yourself out for the rest of the school year.

PERFECT SIZE - 6" long from end to end. Non-magnifying.